CSO Weekly Update: Embracing Change and Pivoting for Success
Welcome back, dear readers! As promised, I'm here to provide you with a consistent dose of the oh-so-entertaining CSO Weekly Update. Buckle up, because we're about to dive into the fascinating world of business growth, artificial intelligence, and, of course, Bitcoin trading.
Business Growth and the AI Revolution
It's been a wild ride, folks. We've been working tirelessly to lay the groundwork for our ever-evolving business, and let me tell you, it's been a rollercoaster of craploads of pivots. Why, you ask? Well, we're adapting to the changing macroeconomic landscape and preparing for the unstoppable force that is artificial intelligence (AI).
Our graphic design-focused business model just won't cut it in a world where AI is at the core of design optimization strategies. So, we've been building the foundation for a new direction, starting with a good portion of the code necessary to launch our site with public data.
Development and Site Launch
Get ready, because our site is launching this week! We'll start with the public side first, as we continue to build out the user area behind the scenes. Data aggregation of financials will also kick off this week, along with the retrieval of tutorials for our music section, thanks to the fabulous MG the Future.
Bitcoin Trading: Resistance, Moving Averages, and Shorting Opportunities
In the world of Bitcoin trading, we're keeping a close eye on the market as it battles major monthly resistance at 28K. With the 25 daily moving average acting as resistance as well, we're watching for signs of weakness to the downside. Simultaneously, we're scoping out the stock markets for shorting opportunities.
Trading Bot: News Trading Strategy and Low-Price Shorts
Our trading bot is getting a shiny new news trading strategy, complete with a single buy-in point at the bottom (aka a bottom line). This approach allows for all the upside without any of the risk, which has been chef's kiss during this bearish, highly volatile session.
As we anticipate market weakness by September, now's the perfect time to snatch up those low-priced BTC shorts before the pop. Plan to sell those shorts between November 23 and January 24 for maximum profit.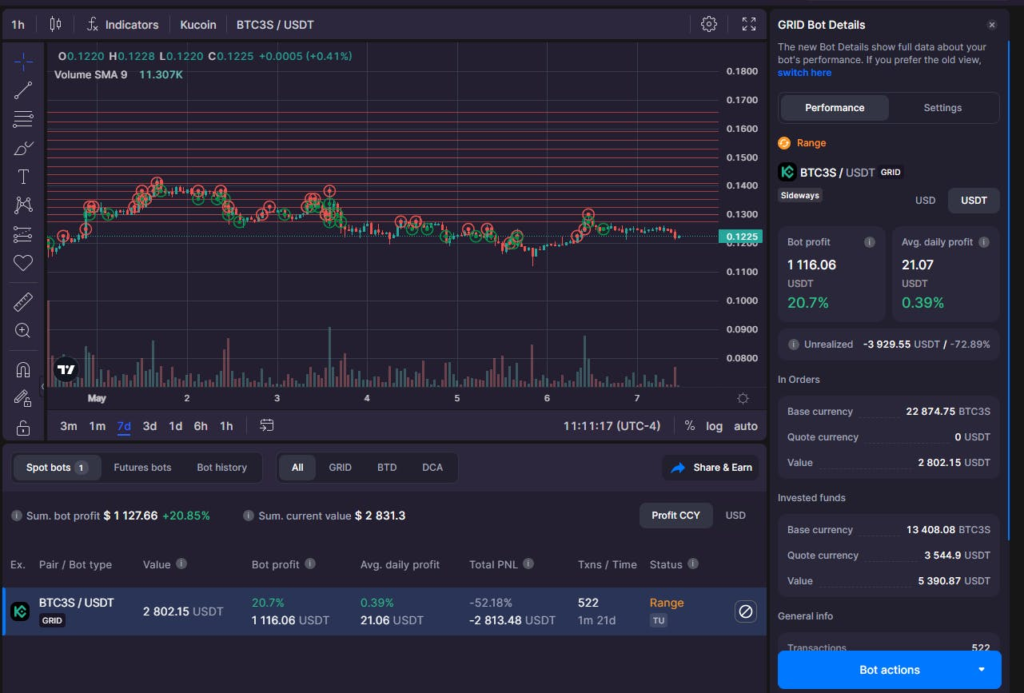 Data Pivot: The Markdown Visibility Debacle
In a shocking turn of events, we discovered that Coda has no markdown visibility via API. Can you believe it? This feature was requested a whopping two years ago and still hasn't been implemented. We're officially done with that nonsense.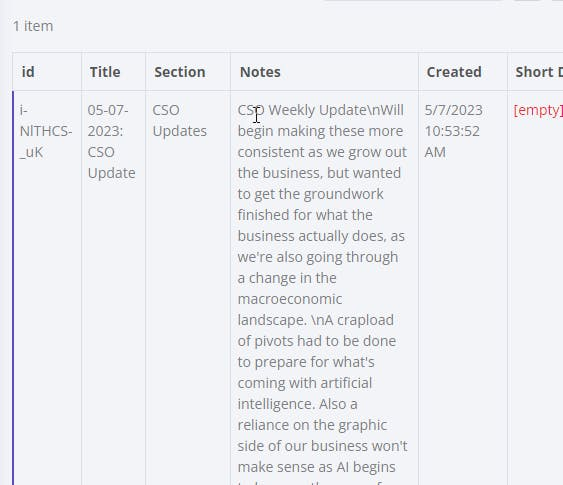 Wrapping Up
Well, that's all for this week's update, folks! Stay tuned for more exciting developments, perplexing pivots, and humorous insights into the world of business, AI, and cryptocurrency trading. Until next time, keep it real and stay curious!